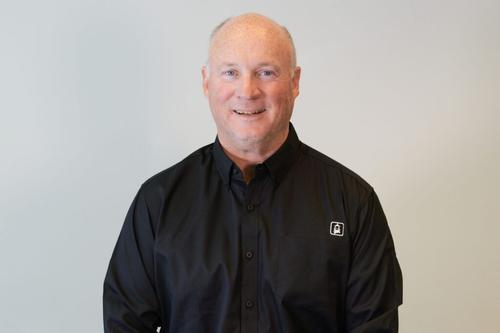 Andy Bruns
CEO and President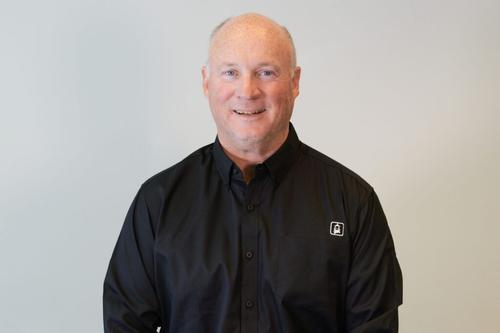 I was born into the AV business and have made it my career for over 30 years. I'm the jack of all trades in "AV" but a master of none as I have done most roles at Headlight over the past 30-plus years. Although accounting is my background, my passion is working with customers to help them find the correct solution to support their AV installation or event. When not working, my wife and I love to spend time on the water with our two daughters and dog. We are also a very passionate sports family and we usually can be found watching the Bruins or Patriots games.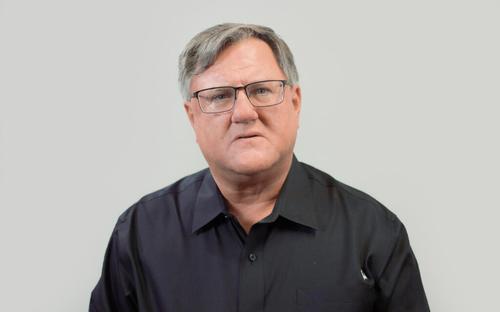 Dave Coffin
COO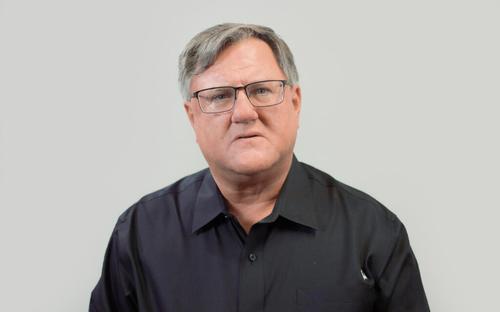 "As I work toward reaching a 40-year Career at Headlight, I still sincerely enjoy my work, especially my client relationships. Whether in Bangor or Bangkok, I strive to represent myself, the company, and my clients well in creating an Event we can all be proud of. Golf will need to wait a few more years, but I say…bring it on!"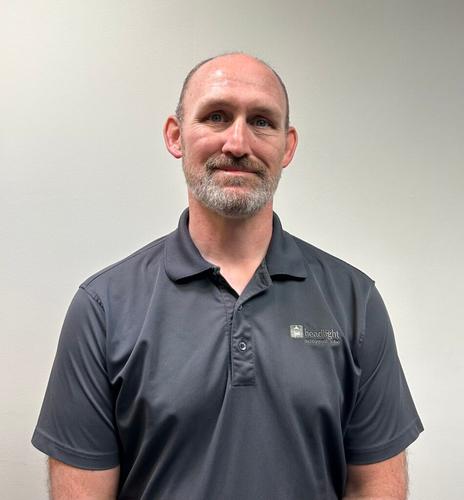 Aaron Biggs
Sales & Design Manager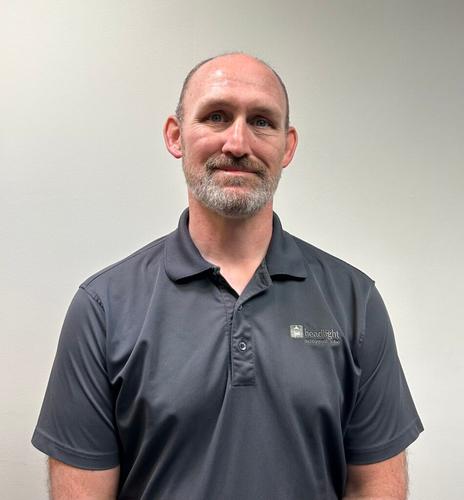 My journey to becoming the Sales & Design Manager at Headlight AV began 13 years ago when I joined the company as their IT support staff. After a few years, I was introduced to programming AV control systems and learned a lot about AV design and integration through programming. Over the last decade, as the lines between IT and AV have blurred, I've used my skills in both areas to help our customers find the best solutions for their AV needs. My unique path to becoming the Sales & Design Manager provides real value to our customers and their projects.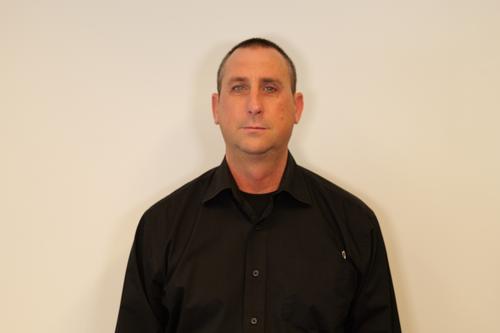 Dave Keely
CTS Technical Sales Representative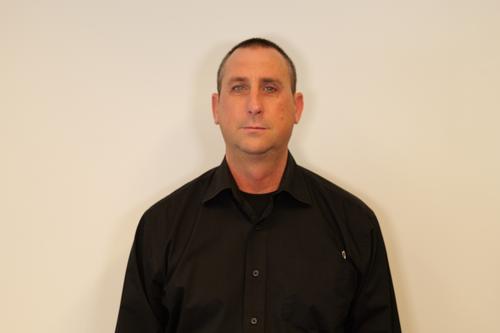 Dave has over 30 years of experience in the AV industry and can help you find the right AV solution for your needs. He is knowledgeable about all AV technology, from analog systems of the past to the newest in digital technology.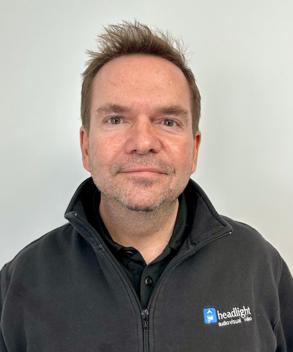 James Stiles
Technical Sales Representative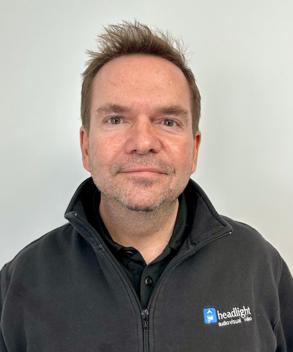 James Stiles started his career in film and video production sales and was hired to perform local casting director duties on several local Maine feature films. When organizations think about professional Audio-Visual system sales, they contact James Stiles at Headlight Inc. "I absolutely love my job, teammates, and clients I serve at Headlight. There is nothing more rewarding at work than solving technical difficulties for clients or installing a cool video wall."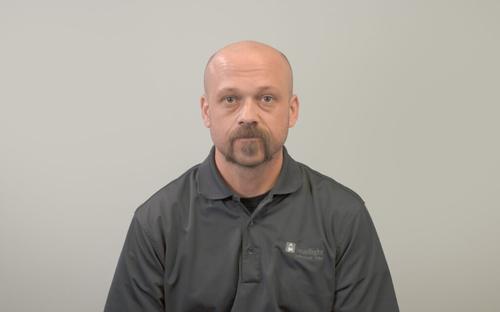 Brendon Packwood
Installation Division Manager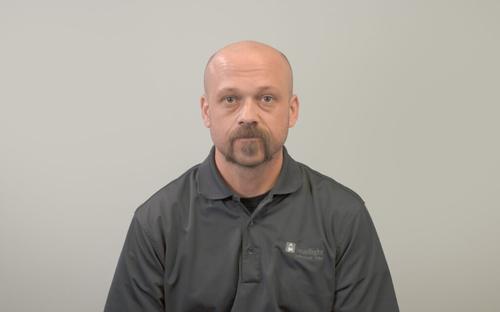 I became interested in AV as a hobby in High School, building speakers with Radio Shack components with my dad and installing car stereo systems for myself and friends. Throughout college, I worked in AV related positions, starting in the Media Resources Center, then moving to a Classroom AV Support role within my department. After college I moved around a bit, ending up in Bozeman, MT, where I was hired by Montana State University as the Lead Classroom Technology Support Specialist. After nearly a decade at Montana State University, I decided to relocate back to Maine with my family, and began searching for work in the AV Industry, which led me to Headlight Audio Visual.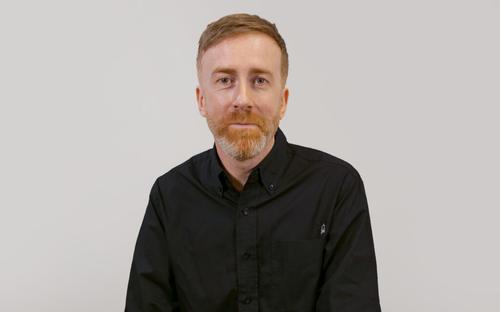 Carl Brunsdon
Assistant Installation Manager, Technical Services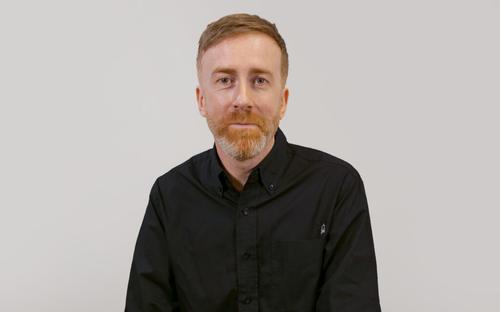 "I spent several years as an educator of music technology and then as a touring musician before finally settling in Maine. I've always enjoyed working with audio and am consistently excited by the dynamic and ever-developing technology in that area of AV. I continue to create music in my spare time and maybe one day will even finish a track…"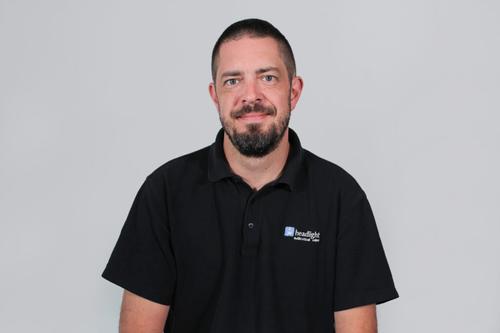 Alex Shupe
Service and Repair Manager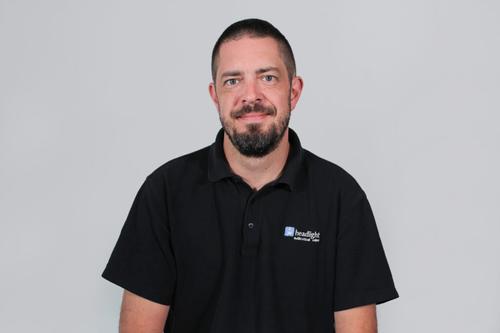 "I started with AV back in High School, rolling VCRs to classrooms and doing stage lighting and sound. From there, I went to work for a local sound company while getting a degree in Media Production. After graduating, I started with Headlight in the install department and haven't looked back since! I enjoy working in the service department, as troubleshooting and solving issues were always my favorite parts of the installation. I enjoy skiing, volleyball, concerts, hiking, camping, and finding other adventures with family and friends."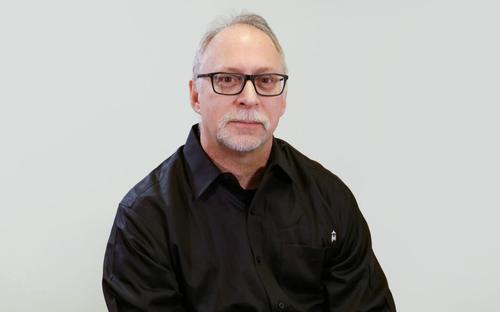 Russ Pooler
Division Manager, Presentation Services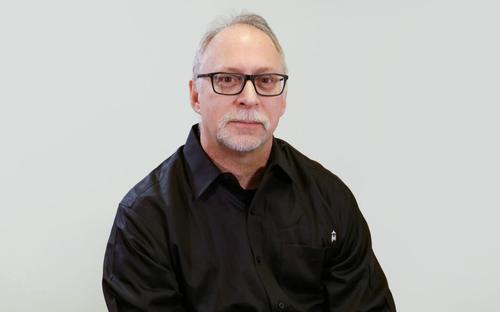 After nearly 30 years backstage in the entertainment industry working with all the major arts organizations in southern Maine, I threw my hat into the AV market and now enjoy a new set of production challenges. I enjoy traveling and I'm an enthusiastic hobbyist of tech toys and drones.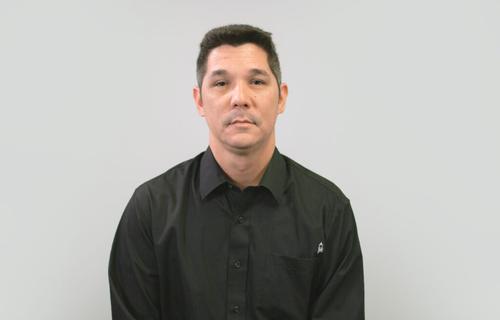 Mike Margate
Rental Manager, Presentation Services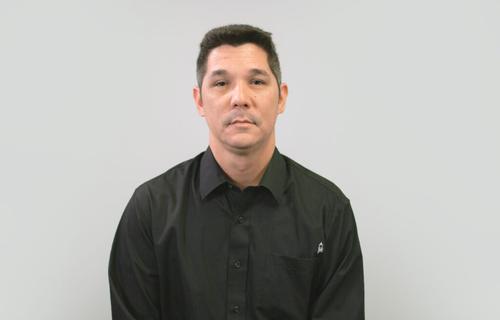 "Starting out in the event business, I set up tables and chairs for functions. Eventually ascending from service to event management, I transitioned to AV at Headlight. After years in the hospitality business, I found a new path branching off into a different facet of events. A whole new level and experience of putting events together has given me new skills and experiences."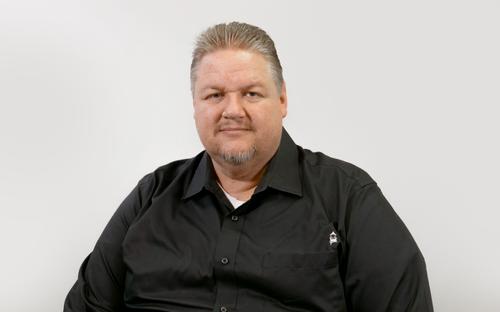 Quinn Royal
Regional Director of Hotel AV Services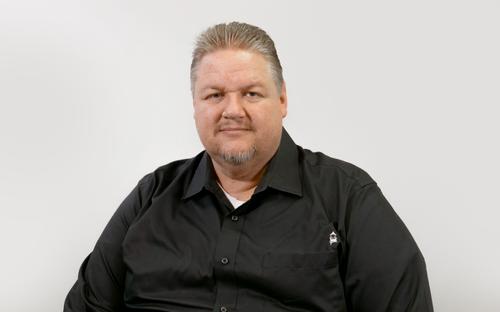 Quinn Royal is our Regional Director of Hotel AV Services, who oversees the daily operations for the Maine Hotel properties. He comes to Headlight with 30 years in the Hospitality Industry and 25 of those years in the Audio-Visual Industry with the skillset of Video Engineer, Projectionist, and Project Management with knowledge of Audio and Lighting. Quinn quickly worked his way into warehouse supervisor and equipment logistics, continuing into Director of AV in the Hotel and Resort environment. In his free time, he enjoys the outdoors and spending time with his dogs.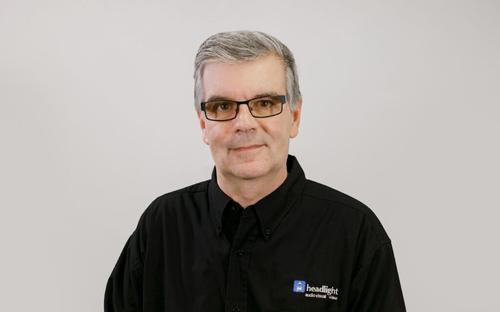 Dan Merlo
Manager of Event Technology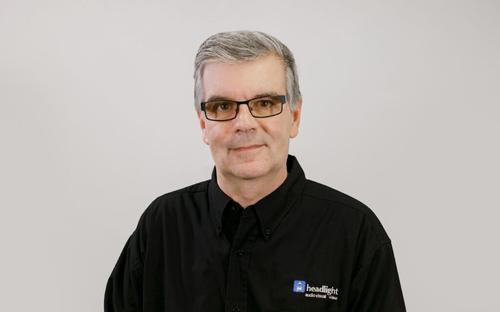 Dan Merlo is our Manager of Event Technology for the Samoset Resort. He comes to Headlight with over 30 years of experience in production and events at venues throughout the northeast. Dan's skillset includes technical direction, production management, audio, video, and lighting systems. In his free time, Dan enjoys exploring mid-coast Maine with his family.